A quick FO Friday post (as I'm meant to be packing for my weekend away!) to show you my
first ever knitting commission
.
After showing off the
sleeping bag I made for Evie
I was asked to do one for a friend's nephew.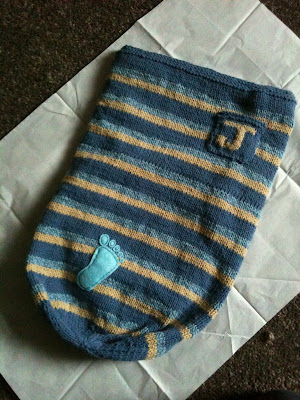 There's a little pocket with J on (for Jude) & a footprint to use my new found embroidery skills.
The bag (and pocket) were lined with a super soft fleecy blanket.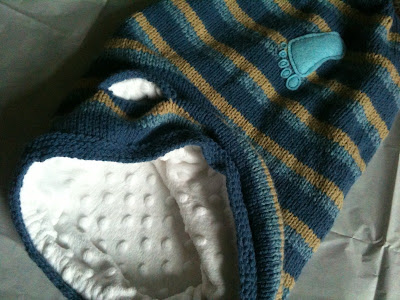 I was left to my own devices to come up with colours & design, but it's gone down well & I am really pleased with it too.
I don't think I'm going to get a chance to look at the other FOs til next week, unless I can get my packing done quickly - but you can go check out
Tami's blog
to see what everyone else has been up to.